What journalists reminder us of: representation of a crucial ınternational event in turkish press – Malta Summit of 1989
Palavras-chave:
collective memory, turkish journalism, Malta Summit News, discourse studies, Teun van Dijk.
Resumo
The role of media in crafting storing, retrieving, reactivating, preserving and shaping collective memories is now a thriving field of. This work, combi- ned with van Dijk's (1988a; 1988b; 2011) studies of news discourses, alows us consider in more de- tail, the role of journalists as an ideological group in shaping collective memories through their social representations of news events. This study explores this process through an analysis of the way Turkish journalists represented one of important international events of recent years, the "Malta Summit" meeting between US President George Bush and Soviet leader Mikhael Gorbachev on December 2-3, 1989 in Malta. Prior to it taking place, most East European countries had already begun the process of political transformation. The summit resulted in the declaration of the "end of the Cold War" and important decisions concerning the disarmanent process. For the purposes of this study, five days of news coverage acrosss a representative sample of the Turkish opinionpress (Cumhuriyet, Günes ̧ and Tercüman), popular press (Hürriyet, Sabah and Günaydın) and quasi-opinion/popular press (Milliyet) were selected for analysis. The analysis addressed thematic and schematic structures at the macro structural level; local semantics and local coherence at the microstructural level; together with the lexical style of the news and the content of the news photographs.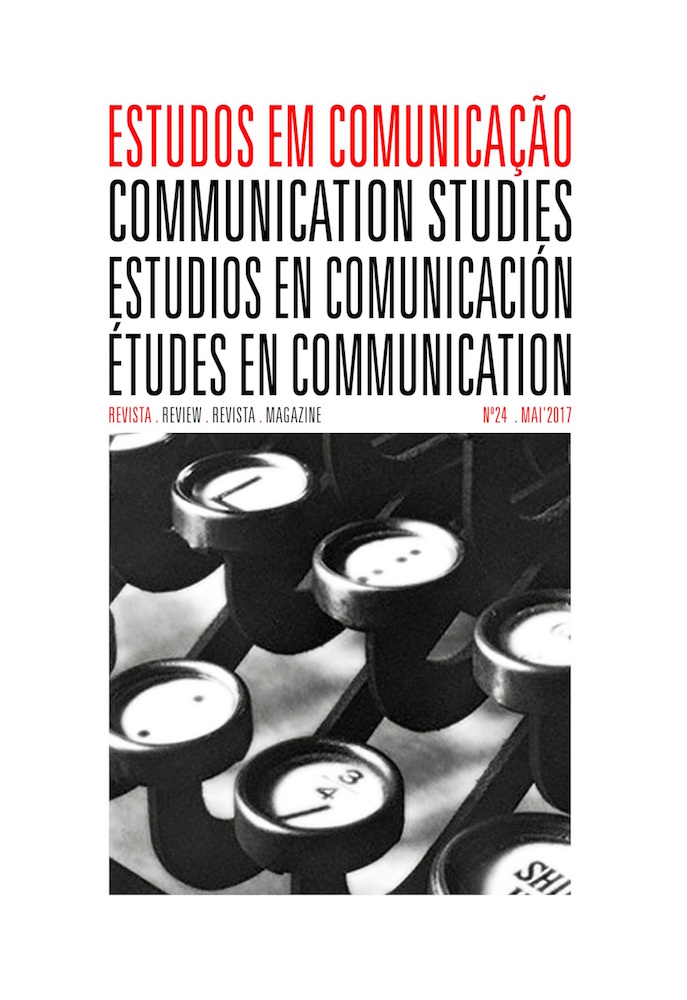 Downloads
Licença
Estudos em Comunicação / Estudos de Comunicação é um jornal de Acesso Livre. Todos os seus conteúdos estão disponíveis gratuitamente, sem custo para o utilizador ou para a sua instituição. O utilizador pode ler, baixar, copiar, distribuir, imprimir, pesquisar ou vincular aos textos completos dos artigos nesta revista sem autorização prévia do editor ou do autor. Estudos de Comunicação, por LabCom.IFP, está licenciado sob uma Licença Creative Commons Atribuição-Não Comercial-NoDerivs 3.0 Unported. Ao enviar seu trabalho para estudos de comunicação / estudos de comunicação, você confirma ser  o autor e  que possui os direitos autorais, que o conteúdo é original e anteriormente inédito e que concorda com os termos de licenciamento.